View Web Version


| | |
| --- | --- |
| | |
| | October 23, 2017 |
| | |

The God-conscience Part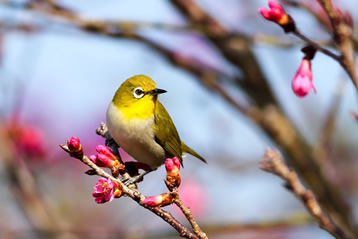 Sinners walk around on God's earth, breathing God's air and seeing God's flowers, His birds, His trees, His sun—and yet they not aware of Him. There's a reason for this. It's because they are spiritually dead. The world is like an appliance with the plug pulled out. We are made up of three main parts: body, soul, and spirit. The body is the machine we walk around in. The soul is the self-conscious part—the area of the emotions, the will, and the conscience. But the spirit is our God-conscious part. If people are not aware of God, it is because their receivers are dead. They are, as the Bible says, "without understanding." Yet from the moment they are plugged in through the new birth, they become aware that "in Him we live and move and have our being."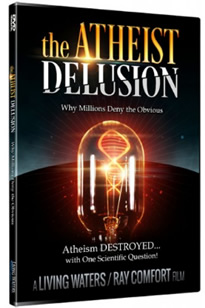 Every week we get very encouraging emails and social media comments of those who have been saved, came back to Christ, or who were wonderfully inspired to reach out through our films. This short note delighted our heart:
"Started watching [The Atheist Delusion] and believed I'd be bored after a few minutes. I watched the whole thing and ended up crying. God, thank you. I need a Savior. That Savior is Jesus Christ." –Dustin S.
"The Atheist Delusion" is a great DVD to give to unbelievers. You can find it, and many other evangelistic DVDs, on our site.
Changing Lives on Halloween
A truly delightful video from our friend Shane, showing how his family uses Halloween as a springboard into reaching children with Christ.
How To Bring Your Children to Christ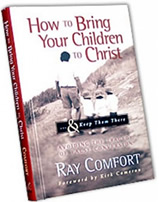 Eighty-eight percent of children raised in evangelical homes leave church at the age of eighteen never to return. While only God can save us and keep us, there are biblical principles you can implement to help prevent your children from falling away from the faith. This book offers profound scriptural truth into parenting, as well as great practical tips you can put into practice right away.
How do you respond to someone who doesn't believe in Hell?
Here is an approach Ray took.
Stephen Fry Annihilates God
"Sherlock Holmes" actor and well-known comedian, Stephen Fry, has some harsh things to say about God, but... misses a few things.
All Men Are Invited to Join Ray
Ray will be speaking at Calvary Chapel South Bay's "Christmas Men's Night Out" event in Gardena, CA, on December 12 @ 7pm. Learn more.

If you would like to be a part of the ongoing work here at Living Waters, please consider financially supporting the ministry.